WWE recently held their latest set of NXT TV Tapings which emanated from Full Sail University in Winter Park, Florida. Below are the full spoiler results from those tapings:
Dark Match:
– Luke Menzies def. Sean Maluta. Quick showcase for Menzies, who won with a standing headbutt.
– Announced for The TV Tapings for later in the night: Kairi Sane, Io Shirai, & Bianca Belair vs. Marina Shafir, Jessamyn Duke & Shayna Baszler. Also, Ricochet vs. Adam Cole.
February 6th Episode:
– The show opens up with a video package for NXT TakeOver: Phoenix.
– Johnny Gargano comes out for a promo. "Big Johnny Champion" & "You Deserve It" chants start from The NXT Universe. Gargano says that he is proud to say that Johnny Wrestling is back. Tommaso Ciampa interrupts. Ciampa says that Gargano followed the champ's lead and now they both have championships and they own the world. Ciampa then says that this is the dream they shared and what they always wanted, standing side by side and holding all the gold. Ciampa then says that this is their moment. DIY chants break out. Johnny then says that there is no their moment. Gargano then says that the only reason he came out at the end of TakeOver was to prove that he would never need Ciampa. Velveteen Dream interrupts. Dream says that this is cute. Dream then says that tonight isn't about Gollum and his precious Goldie, or Johnny Badass in the ring. It is about the guy who stole TakeOver just by showing up and the guy who won The Worlds Collide Tournament: Velveteen Dream. Dream then says that he gets a shot at any NXT Title he wants. He & Ciampa go face-to-face, but Dream tells him "The Dream is over….you" and says that means he doesn't want Goldie. Velveteen then says that he picks Johnny. Johnny brags about representing NXT in The Royal Rumble and says that if Dream wants his shot, he can have it and says "I win." Dream then asks if when they face off, is he gonna get Johnny Champion or Johnny Jackass.
– Jaxson Ryker def. Mansoor. Mansoor is the tryout attendee who cut the promo at WWE Greatest Royal Rumble. Quick squash as expected. Ryker wins with a sit-out chokeslam bomb. After the match, The Forgotten Sons cut a promo saying that they will tear through everyone. They then say that Ryker will leave a trail of bodies in his wake and Cutler & Blake will be remembered as the ones who took the titles from War Raiders. Ryker then pulls Mansoor back into the ring and lays him out.
– Drew Gulak def. Eric Bugenhagen. Bugenhagen is Rick Bugez, who has been making waves on house shows and has been at The PC for a few years. He gets over huge here with an over the top air guitar entrance. Gulak is not impressed and takes control early. Bugenhagen gets some fun offense in, but Gulak locks in the GuLock for the win. After the match, Gulak says that he represents 205 as the best submission wrestler in the world and he comes all the way to NXT and gets fed Ben Stiller from Dodgeball. He then says that if anyone wants to step to him, let's see it. Matt Riddle's music hits to a huge pop. Riddle says that The NXT locker room gives their all and if Gulak doesn't get that, he should get out of the ring and out of NXT before he taps him out. Gulak then says to kick the flip flops off and let's go.
– Matt Riddle def. Drew Gulak. Great technical match. Good technical stuff to start. They trade submission attempts. Both men to their feet to a crowd pop. Riddle goes for his running corner strike but Gulak cuts him off with a huge dropkick. Gulak takes over with a side headlock. Riddle rolls over for a two, but Gulak keeps the headlock on. More submissions by Gulak, including some brutal looking joint manipulation. Riddle fights up with palm strikes and hits a fisherman suplex. Riddle with some stiff kicks to the chest, but Gulak catches his leg and hits a dragonscrew. Riddle with a bridging suplex for 2. They trade strikes. Riddle catches Gulak and hits a deadlift gut-wrench powerbomb, his knee strike, the elbows and the Bromission for the win. After the match, they do the Catch Point handshake.
– They send Eric Bugenhagen back out for a long encore of his air band entrance to the delight of the audience. He jams with Kayla Braxton and they may have just made a huge No Way Jose like Star here at Full Sail.
– Io Shirai, Kairi Sane & Bianca Belair def. Shayna Baszler, Jessamyn Duke & Marina Shafir. Kairi and Io dance to Bianca's theme. The Horsewomen dominate Kairi to start and tag in and out working her over. Kairi finally gets a hot tag to Io, who runs wild. Kairi goes up and hits the InSane Elbow, but Jessamyn breaks up the pin. Kairi tags Bianca who goes after Shayna. Kairi does a crossbody to the outside and wipes out Jessamyn and Marina. Io blind tags in and hits the moonsault on Shayna and picks up the pin.
– Johnny Gargano vs. Velveteen Dream for The NXT North American Title is announced for the main event of The TV Tapings.
February 13th Episode:
– Dominik Dijakovic def. Shane Thorne. Thorne still using The Mighty's theme. Good match. Late in the match, Dijakovic moonsaults off the top rope and kicks Thorne out of the ring, then hits an insane springboard spiral dive that elicits a "holy s—" chant from the crowd. Dijak hits Feast Your Eyes for the pin.
– Stacey Ervin Jr. & Humberto Carrillo come out for a match, but Kassius Ohno comes out. He says that it is out of character for him to be out here, but he has been doing things that are out of character a bit. Kassius then says that he was watching the monitor and he saw as the camera panned the crowd, he saw a lot of familiar faces, the "notorious Full Sail crowd." He then tells the crowd that he detests them and they make him sick and they think they know everything, but here is something they don't know, he is leaving. He then says that it's 2019, he's got options and he is gonna go where he is appreciated. Keith Lee comes out and lays him out and says "Oh No" then says better yet and does his viral "oh my god" singing voice. He then tells Kassius not to let the door hit him in the ass on the way out and apologizes to Stacey and Humberto for the interruption and says for the show to go on.
– Street Profits def. Humberto Carrillo & Stacey Ervin Jr. The Profits laugh at Ohno and mock him as they make their way to the ring. Brutal spot late in the match where Montez drops Stacey on his head, but Stacey appears okay and gets the tag to Humberto. Profits hit the Doomsday Blockbuster on Stacey and pick up the win. After the match, Profits cut a promo and say that they want a piece of the gold-bringing action going around. They then say that if they are given the ball at anytime, they will run with at and start to call out War Raiders when Fabian Aichner & Marcel Barthel interrupt. They say that opportunities are sacred around here and they deserve it more and tell The Profits to stand down. Oney Lorcan & Danny Burch interrupt and The War Raiders music hits. They say that there is an awful lot of people talking about their titles, but none fighting and tell the teams to make a move. Undisputed ERA runs down and attack The Raiders and roll them into the ring, but they overpower all three teams, knick them outside and toss Oney onto the pile. War Raiders stare down Undisputed ERA from the ring to end the segment.
– Aliyah def. Taynara Conti. Mid-match, Vanessa Bourne comes to ringside. Okay match. Aliyah taps out Conti. Vanessa raises Aliyah's hand when Shayna Baszler's music hits. Aliyah & Vanessa bail but Jessamyn & Marina attack on the rank and toss them back in. Shayna disposes of them and Taynara and then demands the mic. Shayna says that this is a reminder of our reality now. Shayna then says do not get in their way, do not cross them and absolutely do not piss them off.
– Ricochet def. Adam Cole. Ricochet starts hot with a flurry ending with a huge dive to Cole on the outside. Cole works over the knee of Ricochet, leading to Ricochet not being able to hit his usual spots due to his knee giving out. Ricochet does his diving uppercut for a 2. Cole with a step up enziguiri to the top rope on Ricochet. Ricochet goes for the rolling suplex into brainbuster combo but his knee gives out and Cole hits the brainbuster on the knee for 2. Ricochet ducks the running shining wizard for a roll up but only gets 2. They trade strikes. Ricochet goes for a pele but nobody is home and Cole lands a superkick for a near-fall. Ricochet with a hurricanrana, the rolling suplex combo and Cradle Shock for the pin. Undisputed ERA attack as soon as the bell rings and Aleister Black runs down for the save, but eats a super kick from Cole. Undisputed ERA pose over the two before leaving.
– Keith Lee def. Kassius Ohno. Lee has a new theme he is singing. Crowd serenades Ohno with "go home" chants to the tune of his theme song. Ohno dominates the start and hits a huge moonsault for two. Ohno picks Lee up and yells "bask in my elbow!" before landing a big strike. Lee picks up Ohno, but he fights off and Lee bumps the referee. While the referee is dazed, Ohno goes for a low blow, but Lee catches the arm and nails a spirit bomb for the win.
– Aleister Black def. Roderick Strong. Strong in control to start. Aleister fights back and lands a kick and a brainbuster for two. Roderick tosses Aleister into the top turnbuckle, but only gets two. Aleister nails Black Mass outta nowhere and gets the win. Undisputed ERA run out after the match. Kyle eats a kick before he can get in the ring. Ricochet runs out for the save and the two clear the ring.
– Mia Yim def. Xia Li. Back and forth to start. Xia starts to unleash kicks and Mia backs away. Test of strength won by Mia. Xia with some innovative offense. They trade pin attempts. Mia hits Eat Defeat for the pin. After the match, Shayna, Jessamyn & Marina run out and attack Mia. Lacey Lane, Jessie & MJ Jenkins run out, but are quickly dispatched. They destroy Mia and leave.
– The Velveteen Dream def. Johnny Gargano to win The NXT North American Title. Excellent match. Back and forth to start. Velveteen flips out of an arm wrench and slaps Johnny so hard he rolls out of the ring. Dream in control and toying with Gargano. Velveteen jumps to the ropes, but Gargano pulls him down and takes control of the match. Gargano with a neckbreaker for two. Crowd is split between Gargano and Dream. Gargano irish whips Dream into the buckle and he does the HBK bump to the outside. Gargano plays to the crowd and rolls Dream back in the ring. Dream ducks the rolling kick and hits a Fameasser. Dream gets Gargano on the top rope and goes for a DVD, but Gargano sunset flips him. Gargano with a superkick on the apron, but Dream cuts him off on the DDT attempt. Gargano fights out of the rolling DVD on the apron and hits the dive, but Dream kicks him out of the air on the middle rope spear attempt. Dream comes up empty going for Purple Rainmaker and Gargano hits a kick for a near-fall. Dream goes for the elbow again, but Gargano rolls out of the ring. Dream jumps to the outside but eats a superkick, a suplex on the apron and Gargano hits the jumping DDT, but dream kicks out at 2.9. Crowd is on their feet. They trade strikes. Gargano goes for the DIY kick, but Dream catches him with two rolling Dream Valley Drivers and the Purple Rainmaker for the win and the championship. The crowd exploded for this. After Dream celebrates and goes to leave, Gargano runs back down and attacks Dream and takes the belt. As Johnny poses at the top of the ramp, Ciampa comes out and stands by his side, just like at TakeOver as the tapings end.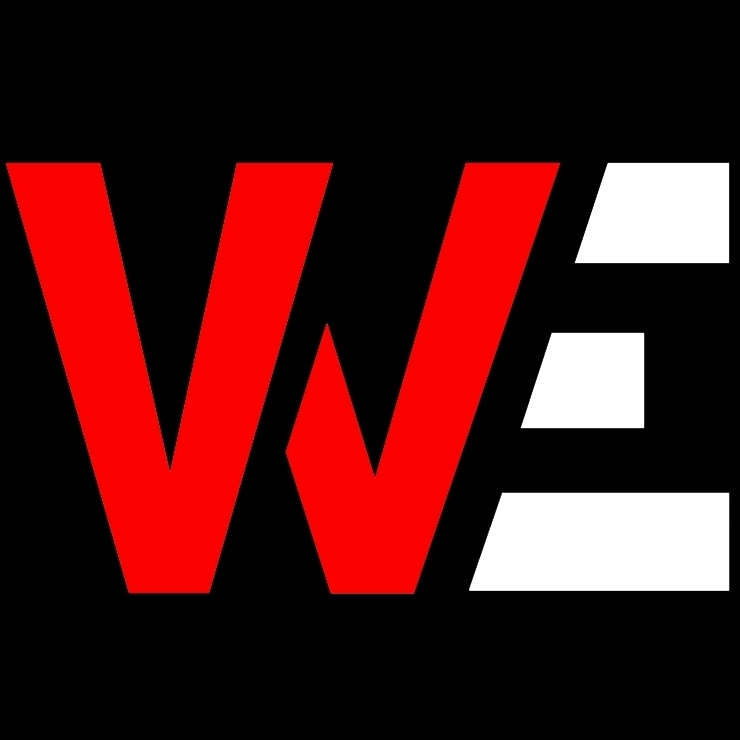 Long time writer and life long fan of professional wrestling.