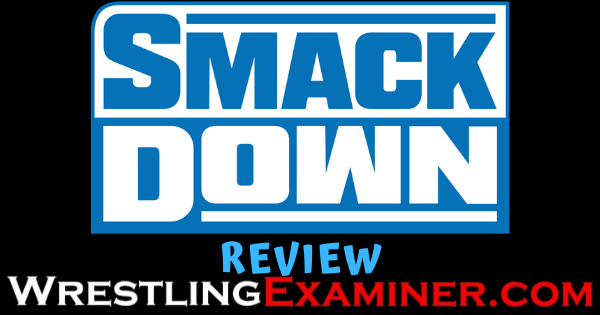 Friday Night SmackDown came to us from the WWE Performance Center for the 3rd week in a row. I wish I could say I'm starting to get used to there being no fans, but it's honestly getting a little weirder every week. The fact that this week's episode was taped in advance  definitely didn't help. As most of us are well aware of, several WWE Superstars will be pulled from WrestleMania. None more prominent than the challenger for Goldberg's Universal Championship, Roman Reigns. That news put a cloud of uncertainty over the entire show for me. We still saw hype pieces for Roman vs. Goldberg, which seems a little lazy on WWE's part considering news of Roman missing 'Mania was made public more than 24 hours before SmackDown aired. WWE could've at least edited that stuff out. Nonetheless, this week's episode was a significant improvement over last week to me. Solid matches, WrestleMania challenges, and even Micheal Cole's continued resurrection as an announcer, this week had a little bit of everything. Here's some of the things I liked, and some of the things I didn't like as much.
Likes: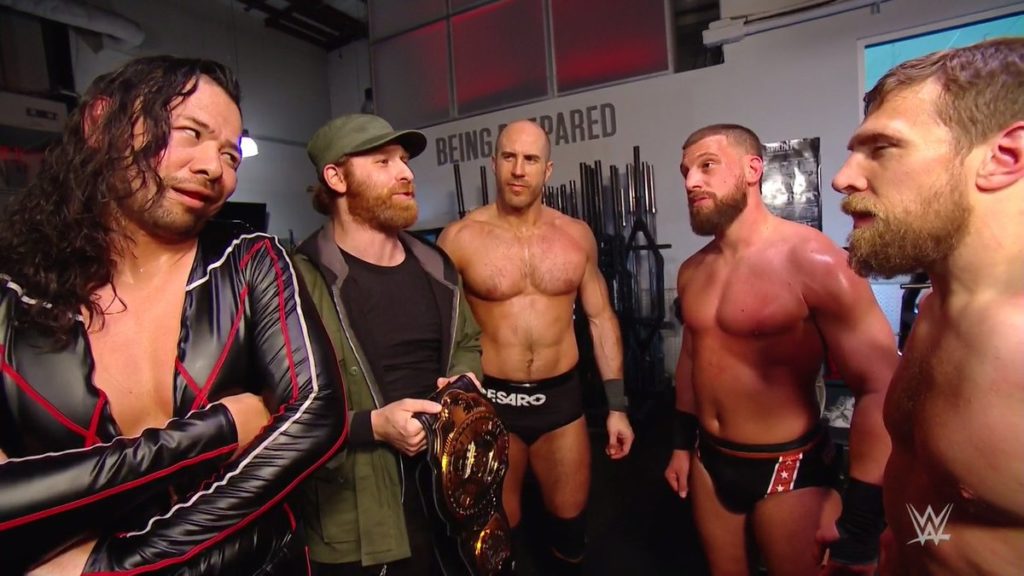 1. Drew Gulak vs. Shinsuke Nakamura: This storyline has been the Cruiserweight Division to my WCW pay-per-view; I seem to always start off with it. It's for good reason though. So far, this storyline has captivated me more than anything else on "The Blue Brand." From Daniel Bryan and Drew Gulak's start as rivals, to their wrestling clinic at Elimination Chamber, all the way to what's most likely going to be a Gulak betrayal. I've dug it all so far. This week's SmackDown was no different. With Daniel Bryan's WrestleMania hopes on the line, Drew Gulak stepped into the ring with Shinsuke Nakamura. Nakamura dominated the entire match, but Just as he was about to deliver the Kinshasa, Bryan pulled Gulak out of harm's way. Gulak would hit a roll up for the win, and just like that Daniel Bryan is going to WrestleMania to challenge Sami Zayn for the WWE Intercontinental Championship. Bryan doing whatever it took to secure his match at WrestleMania reminded me a little bit of the legendary Eddie Guerrero lying, cheating, and stealing his way into our hearts. I liked it, and I'm pretty sure we'll be kicking off this article again next week with some love for this storyline.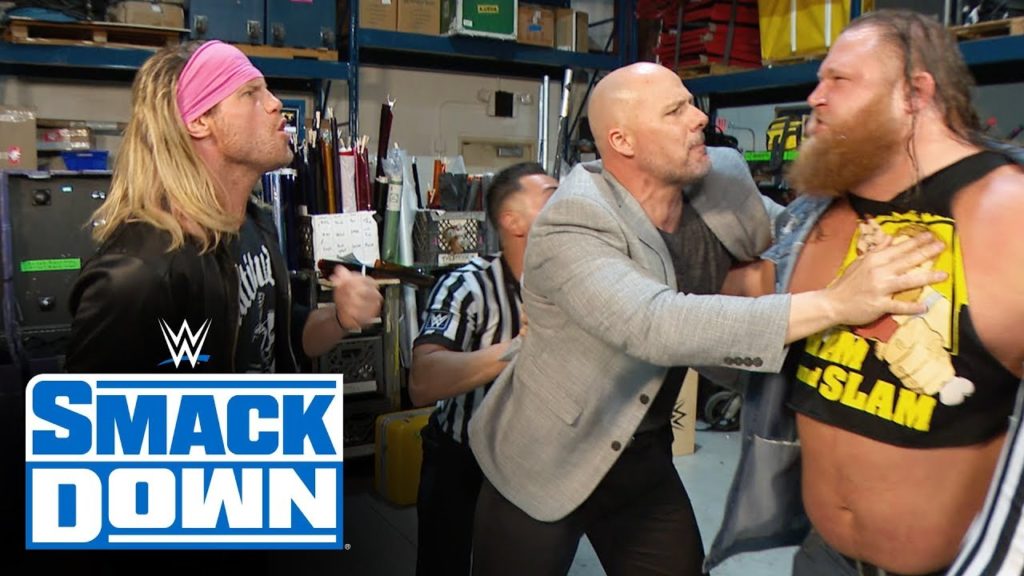 2. Dolph and Ottis at 'Mania: For months now, we've witnessed this Mandy Rose, Ottis, Dolph Ziggler love triangle without knowing what the pay off would be. After a backstage altercation between Dolph and Ottis this week, we now know. It's a match at the "Showcase of the Immortals." Like I've said before, I've been hot and cold on this storyline, but right now I'm liking it. WWE clearly sees something they like in Ottis, and if they want to get him over, Dolph is the perfect guy to pair him with. They're complete opposites in every single way imaginable so it should be an interesting clash of styles at WrestleMania. Not to mention a happy ending, since it looks like Mandy will eventually side with Ottis.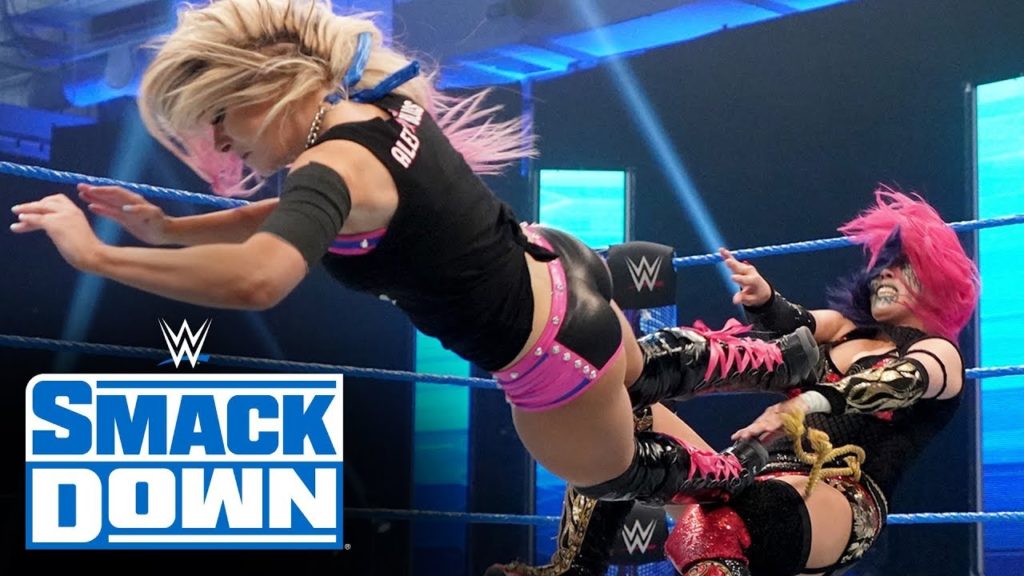 3. Alexa Bliss vs. Asuka: This is the match that surprised me the most, and honestly the one I enjoyed the most. Nikki Cross joined Michael Cole on commentary, and pretty much stole the show. She played her role of the obnoxious best friend to perfection, enthusiastically cheering Alexa on the entire time, and being ecstatic when "The Godess" pulled off the win. It was honestly a strong match with Asuka dominating early, and Bliss fighting back before scoring the pin with a DDT. We'll have to see if the Women's Tag Team Championship Match at WrestleMania still goes on as planned, but for this week, the ladies did a great job advancing the storyline.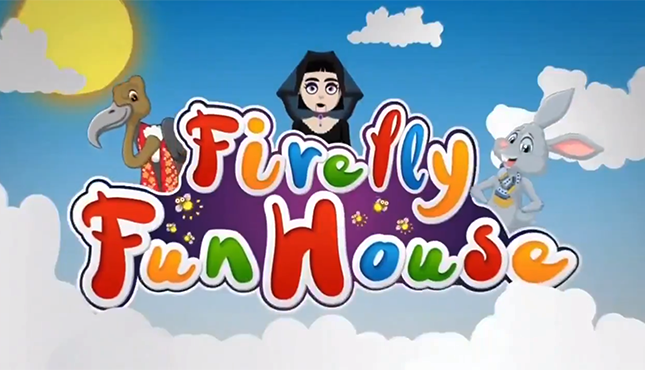 4. The return of The Firefly Fun House: Bray Wyatt welcomed us back into his Firefly Fun House this week where we saw him getting ready for WrestleMania. He had a picture of Cena triumphantly standing over him at WrestleMania XXX, and claimed to have the recipe to defeat John Cena this time around. We saw yet another creative way to "kill" Rambling Rabbit, and we saw Wyatt lay down a challenge for a Firefly Fun House Match at WrestleMania. It was solid overall. Although, I do hope they don't start jumping the shark with the Rambling Rabbit murders. Also, I'd be lying if I said I'm not worried for the quality of the Firefly Fun House Match. I had nightmares last night of the terrible House of Horrors Match between Bray and Randy Orton a couple of years ago, and I can only hope we're not getting another version of that at WrestleMania.
Dislikes: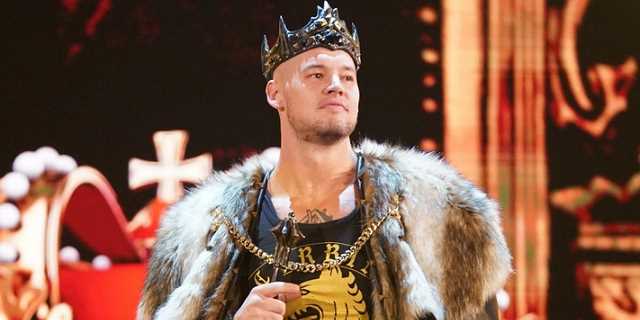 1. Long Live King Corbin?: Like I said in the intro, I enjoyed this week's show a lot more than last week's, but it wasn't perfect. I've been a fan of the Elias and King Corbin feud, and I'm not jumping off the bandwagon this week, but if I'm being honest, I didn't like their Lion King inspired segment this week. Elias graced us with a performance atop a platform only for Corbin to interrupt him with a beating. I was all in up to that point. Where they lost me was on that cheesy bump Elias took from the top of the platform. I understand it's good heat for Corbin, and had the spot been done live, and not been clearly pre taped, and edited, I probably would've liked it. I know it's nitpicking on my part, but I didn't like the underneath camera angle or the quick cut away during "impact." It makes it seem lame, especially when Tommaso Cimapa and Johnny Gargano actually took the bump from the same platform a couple of weeks back on NXT. It was a neat idea for Elias and Corbin, but if they're not going to take the bump, don't book it. In my opinion, this hurt their build to WrestleMania more than it helped it.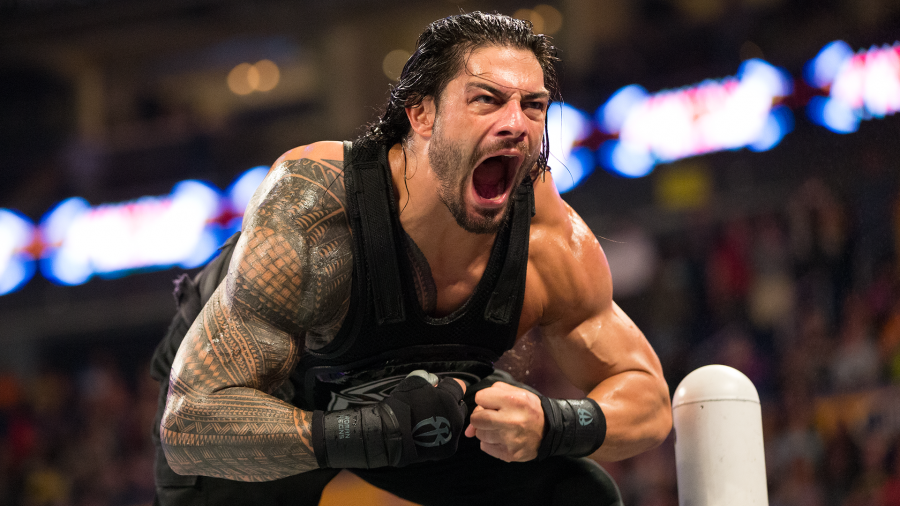 2. Roman Hype and WrestleMania 32 replay: Those of you that have been keeping up with this article over the past few weeks probably knew this was coming. I continue to be beyond annoyed with WWE's insistence on replaying old matches during what is supposed to be a live broadcast. I didn't realize I was watching Impact Wrestling. I thought I was watching the top promotion in Sports Entertainment. How has AEW managed to not replay old matches? Better yet, how did NXT manage to give us a great show just 2 nights prior without replaying old matches? It's starting to really grind my gears. WWE could've easily added another match to what was already the best SmackDown (match quality wise) in the past 3 weeks. Alas, they chose to bore us with the Main Event of WrestleMania 32 instead. I'm sure the original intent was to show Roman Reigns winning the WWE Championship to get fans ready for his match with Goldberg, but that match isn't happening anymore. You would think WWE's elite production team could've called an audible, especially considering the fact that they knew at least 24 hours in advance that Reigns was out at WrestleMania. Another example of laziness from what's supposed to be the top dog in the industry. I'm sure next week's edition will tie up a lot of those loose ends, but the laziness put a damper on what was other wise an enjoyable show for me. The "go home" to WrestleMania next week is going to be interesting to say the least. We'll see if "The Blue Brand" can get their act together before the biggest show of the year.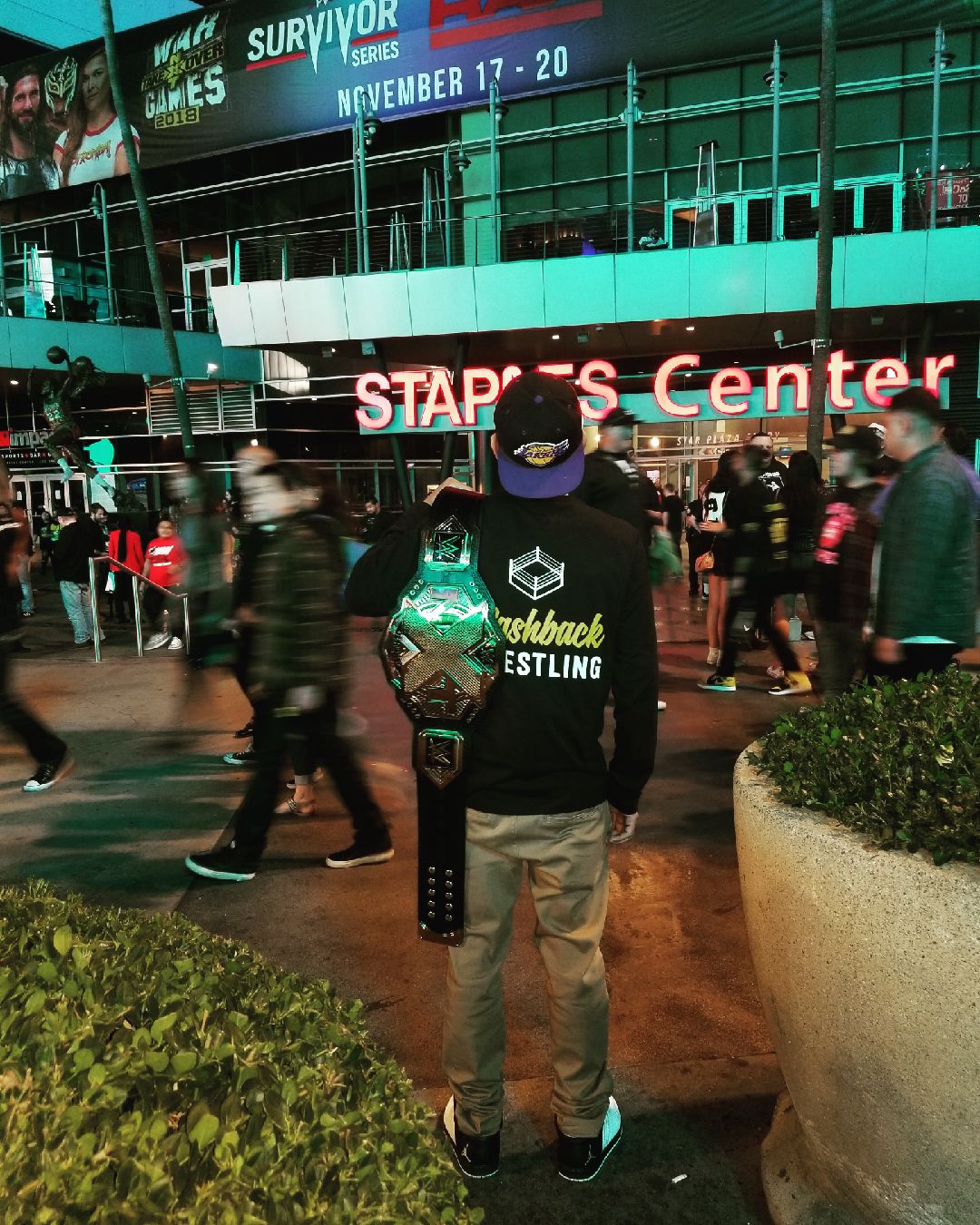 I'm Wesly Avendano. Life long wrestling fan from a small town in Southern California. Writing and wrestling are two of my passions so why not combine them and see what happens. I'm currently the host of Flashback Wrestling Podcast. Favorite all time wrestler is a tie Bret Hart. Favorite current wrestler is AJ Styles. Don't forget to follow me, and the Flashback Wrestling Podcast on Twitter @fbwpodcast and Instagram @flashbackwrestling.