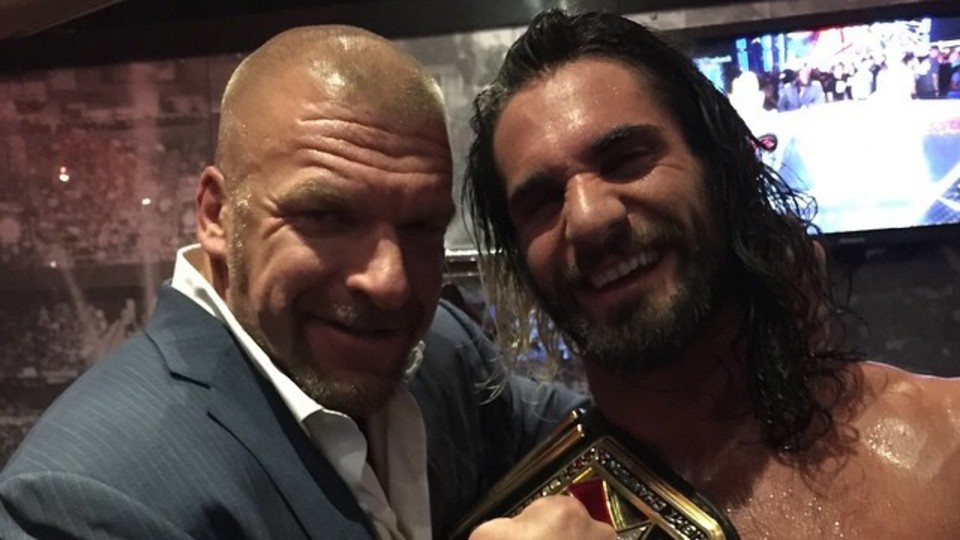 There's no denying the impact that Seth Rollins has had on the current WWE product. He's "The Man," a former two time WWE champion, a former Money In The Bank contract winner, and the number one overall pick in the WWE draft. His status as the top guy is pretty much locked in regardless of weather or not he's wrestling for the top title on his show. Triple H is a walking legend, he's had numerous classic matches with the best superstars that the "Attitude Era," or any other era for that matter, had to offer. He's transitioned seamlessly into an executive role, he's overseen and nurtured the growth of NXT, and many believe he may very well run WWE one day. There's no indication that Seth Rollins will ever be able to match Triple H's success behind the scenes, and he's still got a long way to go to approach his in ring success, but he may already be on a similar trajectory as "The King of Kings."
At first glance Seth Rollins and Triple H have little in common. One was an indie darling who held the ROH World Heavyweight Championship as Tyler Black, and spent years wrestling the likes of Kevin Steen, El Generico (Sami Zayn), Bryan Danielson (Daniel Bryan), and Davey Richards. The other had a short WCW stint as Terra Ryzing before debuting in WWE as the "Connecticut Blue Blood" Hunter Hearst Helmsley, and being taken under the wing of such wrestlers as Shawn Michaels, "Big Daddy Cool" Diesel, and Razor Ramon. One has a very flashy in ring style that includes flips and dives that require a lot of athleticism to execute. The other wrestled a very mat based offensive style rarely incorporating any high risk maneuvers, and instead relied on his strength and cerebral skills. One is a 14 time WWE World Heavyweight Champion, and a future WWE Hall Of Fame inductee. The other still has a long career to go barring any catastrophic injuries, but has already built quite a resume of his own. However sometimes you need to look deeper to see that somethings are similar after all.
At his peak, Triple H was undeniably the centerpiece of Eric Bischoff's Monday Night Raw and had a stranglehold on the World Heavyweight Championship that was rarely broken. Although Seth Rollins has yet to master the art of burying your competition if they pose any threat to your position, he's hands down the centerpiece of the current Monday Night Raw and is always a viable threat to win the WWE Universal Championship. During his rise to the top Triple H was a member, and the eventual leader of one of the most successful and important factions in wrestling history, D-Generation X. Seth Rollins' rise to the top also included a run with a very popular and very successful faction who's initial debut sent shock waves throughout the WWE universe, The Shield. Nick names and monikers are a big part of any WWE superstar's image and persona. Not surprisingly Triple H and Seth Rollins share similarities in their respective monikers. Triple H was known as "The Game" and "The Cerebral Assassin," often stooping to the lowest of lows to assure that he held on to the title that solidified his stature. While Seth Rollins is known as "The Man" and "The Architect," and also has never been afraid of out smarting his opponent even if it means having to operate around the rules.
The similarities don't end there. Triple H's initial debut with WWE didn't come with much fan support. His character was supposed to be an elitist Connecticut snob, and he played that role very well. He was very much a hated heel before his subsequent face run with DX. Similarly Rollins's initial debut wasn't as a fan favorite. Upon their arrival, The Shield beat every three man combination of babyfaces that WWE had on their roster. That earned them major heat with the WWE universe and quickly made them the most hated faction in WWE. Eventually though, The Shield was too awesome to hate and the fans couldn't help but cheer for the "Hounds of Justice" as they laid waste to Triple H and Evolution. Despite both of their successes as babyfaces, it's easy to argue that both men worked better as heels. There was no bigger bad guy than triple H in his hay day. Competitors would line up to challenge him, and weather he cheated or not he would always find a way to walk out with his championship. Seth Rollins is very similar in that sense as well, the chair shots to Dean Ambrose and Roman Reigns immediately elevated him to biggest heel in the company. He spent the next year of his career as the handpicked protege to Triple H and earned all the heat that comes with that spot. He went into super heel mode when he pulled off the "Heist of the Century" and cashed in his Money In The Bank contract at Wrestlemania 31 to win his first WWE World Heavyweight Championship. The most obvious of their similarities is of course The Pedigree. The Pedigree is one of the most protected finishers in WWE history with only a few men ever having kicked out of it. Triple H won 14 World Championships with that move. He retired Mick Foley with that move and put down many more Hall of Famers. Now that move belongs to Seth Rollins, he's already won championship gold with it, and after having had his curb stomp apparently banned it seems as though it'll be his finisher for a substantial time.
No two wrestlers will ever be exactly alike. For every similarity that Triple H and Seth Rollins have they also have major differences. Triple H's legacy is one that isn't the norm in wrestling, so to say that Rollins is definitely destined to mimic it is an over statement. It is however undeniable that Seth Rollins is in a very similar position to that of a young Triple H. The title count might not end up being the same when it's all said and done. Rollins will most likely never be a high ranking executive with WWE. Rollins might not even have the luck of having as long of a career as Triple H has had, but while he's around and for as long as he remains atop the card of Monday Night Raw, he'll undoubtedly be linked to the man who gave him his big break in as a singles superstar in WWE. It might not be Triple H delivering it, but The Pedigree might still have quite a few more championships to win before it's all said and done.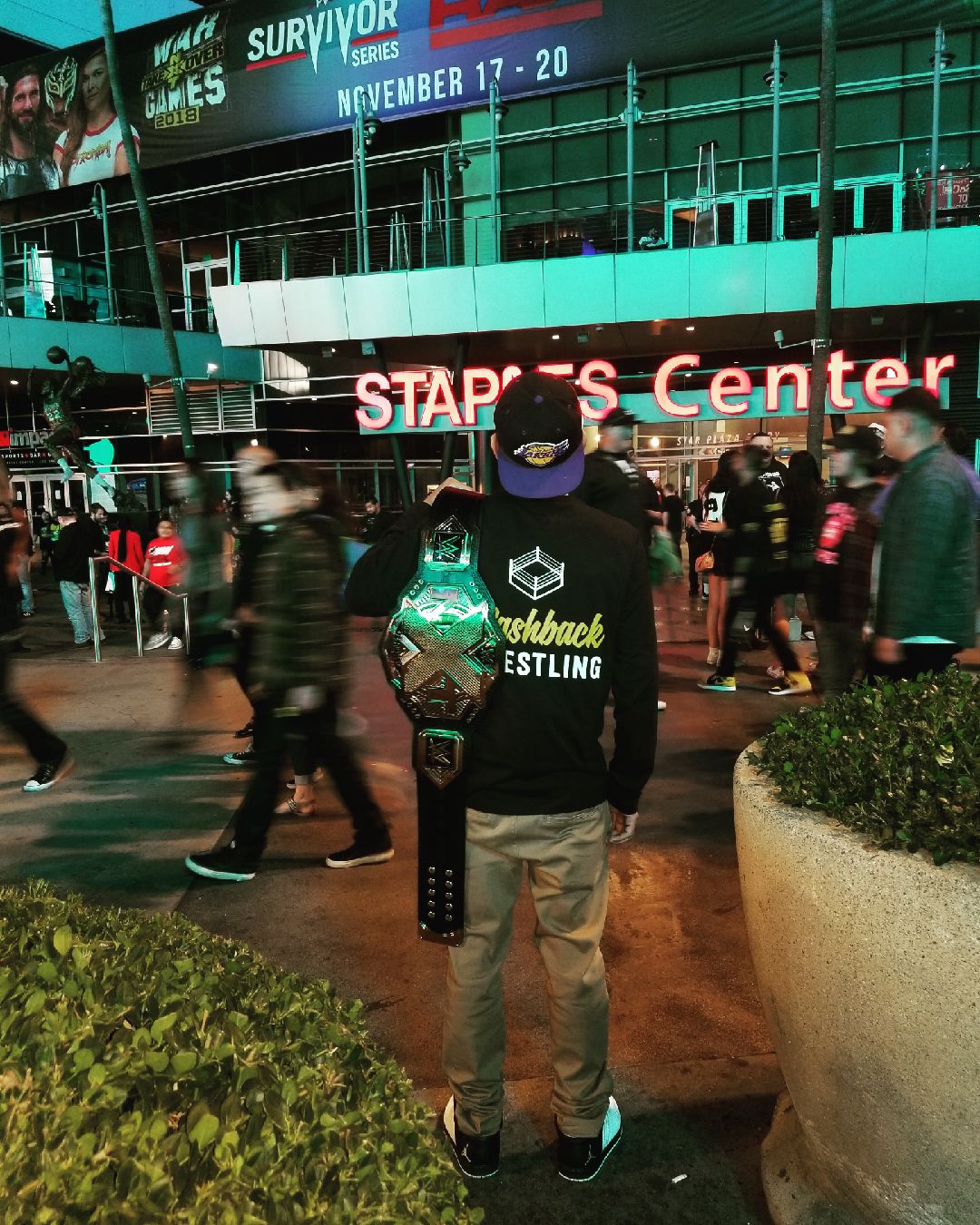 I'm Wesly Avendano. Life long wrestling fan from a small town in Southern California. Writing and wrestling are two of my passions so why not combine them and see what happens. I'm currently the host of Flashback Wrestling Podcast. Favorite all time wrestler is a tie Bret Hart. Favorite current wrestler is AJ Styles. Don't forget to follow me, and the Flashback Wrestling Podcast on Twitter @fbwpodcast and Instagram @flashbackwrestling.