It was a wild night in LA

Catch the unlimited replay now on @FiteTV:https://t.co/gRkPfUArid#GCWHONEST pic.twitter.com/qHeqYldOLY

— GameChangerWrestling (@GCWrestling_) January 25, 2020
GCW returned to Los Angeles and you know the Wrestling Examiner was there for it! Below are the results of the show along with some miscellaneous notes along the way. To watch what you missed, check out the show on Fite TV here.
Match One: AJ Gray Vs Chris Bey
WINNER: AJ Gray won with a Snow Plow.
Bey just found his second gear. Improvising and finessing. #GCWHonest @DashingChrisBey pic.twitter.com/IAoXMc3nBU

— CLEM-D-K (@Deathmatch_Dad) January 25, 2020
NOTES:
I missed most of this match regrettably, coming in towards the end of the bout. What I caught was great, so here's some extra GIFs.
Respect the SUPERPLEX https://t.co/zKDRKoOqBQ

— AJ Gray (@RichHomieJuice) January 25, 2020
@RichHomieJuice just caving in @DashingChrisBey chest #GCWHonest pic.twitter.com/kZDyG0VsYC

— Timbo Slyce (@TimboSlyce88) January 25, 2020
.@DashingChrisBey hits the Bayasser. #GCWHonest https://t.co/SxAUdskdG7 pic.twitter.com/3CV3bU2j2D

— Italo Santana (@BulletClubIta) January 25, 2020
Match Two: Jimmy Lloyd Vs Joey Ryan
WINNER: Jimmy Lloyd won with a mid-rope flipping DDT.
After an inverted atomic drop looks like @JoeyRyanOnline is back to his old ways. #touchit pic.twitter.com/Y8z8dUOxDi

— Make Me A Fan (@MakeMeAFan316) January 25, 2020
NOTES:
After giving out his lollipop, "comedy act" Ryan challenged the hardcore Lloyd to put on a technical masterpiece in the ring with him.
A 619 from Lloyd got a huge pop.
Ryan accidentally took out Lloyd's leg with his penis when Lloyd went for an atomic drop. The crowd booed, then Ryan caved and he tried to penis flip Lloyd.
Lloyd would then return to his hardcore ways, diving into chairs in an unsuccessful attempt to hit Ryan outside the ring.
Later, Lloyd fell head first into Ryan's penis, which rejuvenated Ryan.
Ryan hit Lloyd with the Boobplex and followed up with a Penis Flip but Lloyd kicked out
Ryan hit Lloyd with a blow pop from the tights, but Lloyd returned it back to Ryan, allowing Lloyd to hit a super kick which he followed up with the match winning DDT.
Match Three: Blake Christian Vs Arez
WINNER: Blake Christian won with a 360 splash.
NOTES:
Minimal notes here because this was amazing back and forth action from start to finish, so bonus GIFs!
Athletic chair surfer #GCWHonest @GCWrestling_ pic.twitter.com/KWNRC15GjI

— Blake Christian (@Air_Blake2234) January 25, 2020
Blake Christian and Arez are so good #GCWHonest pic.twitter.com/lhd86DtHJX

— june 👁‍🗨 (@NlGHTlNGGALE) January 25, 2020
After the match, Christian challenged Will Osprey to a match at Joey Janela's Spring Break.
Match Four: David Starr Vs Chris Dickinson
WINNER: Chris Dickinson won with a brutal clothesline preceded by a Razor's Edge powerbomb.
🙏🙏🙏🙏#GCWHonest pic.twitter.com/j96hKcYO2V

— Emily Pratt (@emilyofpratt) January 25, 2020
NOTES:
David Starr may have the most nicknames of anyone ever. My favorite was "he's the Bernie Sanders of wrestling."
Mat wrestling to start, early advantage to Starr.
Dual mat headlock/leglock spot.
A battle of chops was won by Dickinson.
The ref had to physically break a Starr leglock when he wouldn't release after Dickinson reached the ropes.
Overhead turnbuckle drop by Dickinson.
Long punch-chop combo by Starr.
Starr threw the ref back in the ring, then Dickinson after hitting him with an outside dive.
Match Five: Eli Everfly Vs Adrian Quest Vs Slice Boogie Vs Matt Vandagriff Vs Gringo Loco Vs Starboy Charlie
WINNER: Gringo Loco won after driving Slice Boogie through a table.
.@SliceBoogie with the flipping leg drop. #GCWHonest #GCWhttps://t.co/SxAUdskdG7 pic.twitter.com/bbndmJ2inp

— Italo Santana (@BulletClubIta) January 25, 2020
Boogie's New Yorker gimmick = instant heat.
Vandagriff hit a Styles Clash on Charlie for a 2.
Wheelbarrow stunner by Everfly.
Vandagriff got all the air on Charlie on German suplex.
Gringo Loco with a nice bouncing top rope moonsault.
Boogie powerbombed Everfly onto a dangling from the ropes Quest.
Boogie brought a bunch of chairs in the ring but Vandagriff struck first.
Charlie got a huge pop following some late high flying.
JESUS CHRIST!!! @starb0ycharlie with a tilt-a-whirl DDT!#GCW #GCWHonest @GCWrestling_
▶️https://t.co/tn60Jk4ji3 pic.twitter.com/9MqYLJqP95

— Rob (@HeyyImRob) January 25, 2020
Charlie brought the first door of the night into the ring.
Everfly outside DDT onto Vandagriff onto a bunch of chairs.
Everyone was great in this bout and had a moment or two to shine.
Match Six: Tony Deppen Vs Mance Warner
WINNER: Tony Deppen won with a back of the head clothesline after a low blow.
Stop! He's already dead! #GCWHonest @Tony_Deppen pic.twitter.com/bFBLCvohKY

— Michael (@Astrozombie92) January 25, 2020
Deppen came right out of the gate with a chair throw, an outside dive and a shirt choke.
Deppen put a fan in front of a seated Warner, hurdled the fan to dive into Warner.
Warner recovered to hit Deppen with beer cans and spit beer on him.
Warner put on a fan's safety helmet to headbutt Deppen.
Warner threw Deppen through a door set up on the outside, then threw the broken door pieces into the ring.
Deppen yelled at the ref when he tried to move a chair in the ring.
Deppen snotted on Warner after blocking an eye poke 3 Stooges style.
Warner took several stiff shots without budging but was taken down by a Deppen headbutt.
Warner returned the headbutt, taking out a flying off the rope Deppen.
Battle of broken doors won by Deppen, until it wasn't (Warner recovered to make it a draw).
Deppen used the ref as a distraction, then hit Warner with a low blow, which led directly into his win.
After the match Deppen challenged Alex Shelley to a match at Joey Janela's Spring Break.
Match Seven: Rickey Shane Page Vs Effy
WINNER: Page won with a sidewalk backbreaker.
@GCWrestling_ #GCWHonest @RickeyShanePage vs @EFFYlives pic.twitter.com/cNZC89SdJ3

— Sean Eric (@SeanEric19) January 25, 2020
3 Suplex slams across the ring by Rickey.
Page overpowered Effy for a good portion of the match, though Effy never quit.
Effy slapped and clubbed his way back into the match.
Effy brought 2 chairs and a door into the ring.
Page got massive heat when he stomped through the door Effy set up and threw the chairs out of the ring.
Top rope gutwrench by Page, only got a 2.
Match Eight: Nick Gage Vs Matthew Justice
WINNER: Nick Gage won with a FU through a table.
Yooooooooo #GCWHonest

These two are 🤩 @ThrashJustice @thekingnickgage 🤘🏻#GCWHonest

— The Queen of NE (@TheQueenofNE) January 25, 2020
"MDK" chant when Gage came out plus various points throughout the match.
Gage put Justice through a table on the outside.
Justice threw a chair at Gage, Gage caught it, then Justice speared the chair into Gage.
Justice then speared Gage through a door.
Justice then drove into Gage from the top rope with a chair and broken table on top of Gage, but only managed a 2 count.
Justice and Gage got into a staple gun fight, which Gage won when he went low.
Gage suplex from the top of a door through another door.
Gage tried to piledrive Justice through a table but it wouldn't break, which led to him using the FU to get the win.
After the match, Gage thanked the crowd for helping him get though his recent family tragedy (the show opened with a 10 bell salute for Justice Pain).
Rickey Shane Page came out during this and snuck attack Gage. Justice came back in to help but got taken out too. The rest of the GCW locker room came out to chase him off. Gage challenged Rickey to a death match in New Jersey.
Wow. @RickeyShanePage interrupts Nick Gage talking about his brother passing away today to attack him from behind. #GCWHonest pic.twitter.com/Vy8XDVMHrw

— Ryan Satin (@ryansatin) January 25, 2020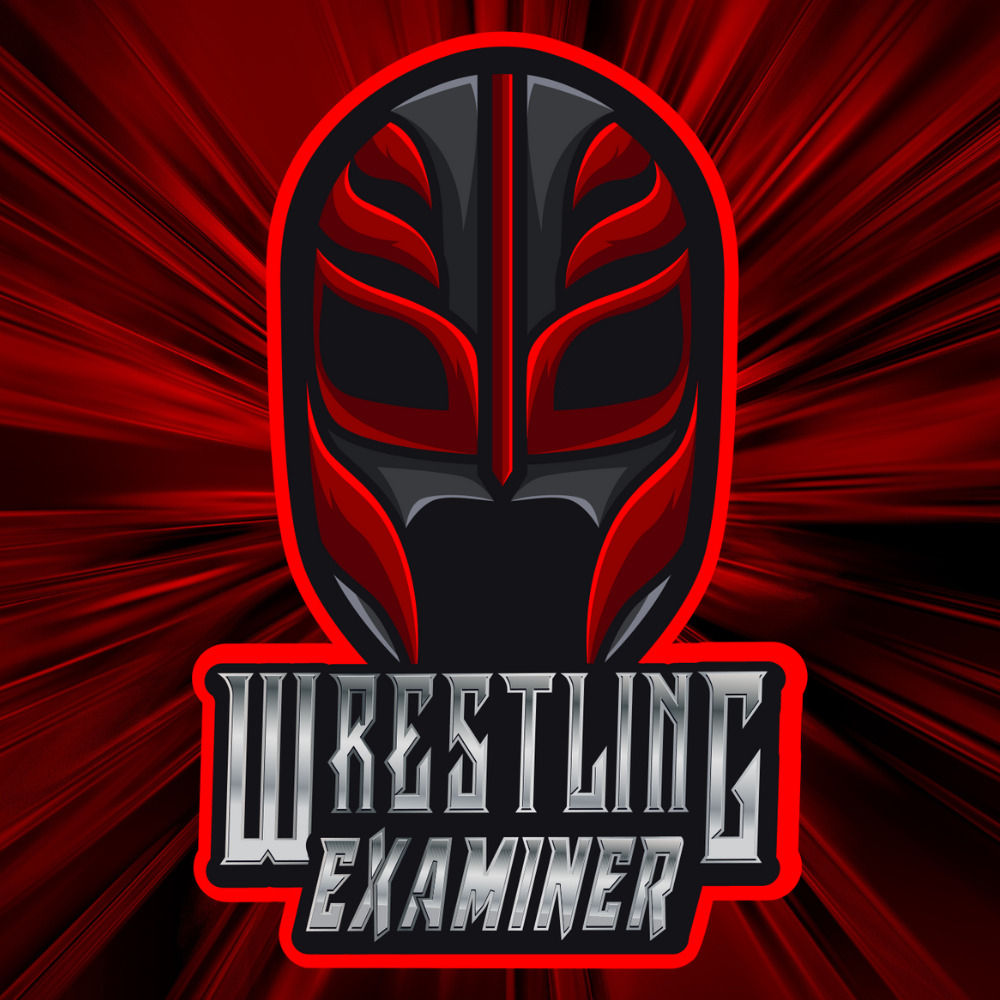 I write comedy & comics! Currently writing for CBR.com. Also, check out Comicprov, where I co-create live improvised comics, & The Episode One Podcast, the TV podcast I co-host! Find me on Twitter and Instagram – @stevewaldinger